DOT Exams
WHAT IS A DOT PHYSICAL AND WHY DO YOU NEED ONE?
A DOT (Department of Transportation) physical is required in order to ensure the driver of a commercial vehicle is healthy. This is for public safety reasons since an 18-wheeler can do considerably more damage than a car if operated by someone who is not in good physical condition. DOT physicals are usually required every two years by the state; however, some companies themselves may require them more frequently.
A DOT physical must be conducted by a "licensed medical examiner" who is listed on the Federal Motor Carrier Safety Administration (FMCSA) National Registry. Who does this include? This could be doctors of medicine (MD), doctors of osteopathy (DO), physician assistants (PA), advanced practice nurses (APN), and doctors of chiropractic (DC) as well as others that the FMCSA certifies.

A DOT physical exam is valid for up to 24 months in most cases. However, the medical examiner may issue a medical examiner's certificate for less than 24 months when he or she deems the person has a medical condition that needs to be monitored and re-checked. The most common medical condition certificates that are issued for less than 24 months are high blood pressure and glucose levels.
WHY YOU NEED A DOT EXAM
As stated by the law (FMSCA-CFR 391.41, Subpart E), drivers who operate the following vehicles in interstate commerce require a DOT physical and medical examination:
Vehicles with a gross vehicle weight rating (GVWR) or gross combination weight rating (GCWR) of 10,001 pounds or more

Vehicles that transport more than 15 passengers, or more than 8 passengers when there is direct compensation involved

Vehicles transporting hazardous materials that require the vehicle to be placarded
FOR WHAT CAREERS DO YOU NEED A DOT EXAM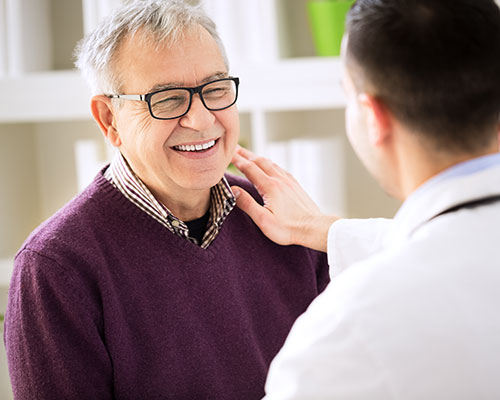 Federal Motor Carrier Safety Administration (FMCSA)
Anyone who drives a commercial vehicle, large truck, semi-truck, dump truck, large cargo van, or any other vehicle classified for commercial uses.
Federal Railroad Administration (FRA)
Federal Aviation Administration (FAA)
Airplane pilots and helicopter pilots
Federal Transit Administration (FTA)
Bus drivers, metro system drivers
United States Coast Guard (USCG)
Drives a boat for the Coast Guard
Pipeline Hazardous Material Safety Admin (PHMSA)
Pipeline workers and oil field workers
WHAT DOES A DOT PHYSICAL ENTAIL?
A Medical Examination Report for Commercial Driver Fitness Determination must be completed by both you and the medical doctor during the exam. This will include a full health history where you must report a variety of past medical problems, including serious illnesses or injuries, a history of seizures, high blood pressure, lung disease, sleep disorders, alcohol/drug use, chronic low back pain, or diabetes.
The physical exam evaluates a driver's medical history, vision, hearing, blood pressure, respiratory system, and physical attributes.The medical examiner will also do a general exam to check your general appearance very similar to your yearly health and wellness exam that includes looking at the eyes, ears, mouth and throat, heart, abdomen vascular system and other body systems for abnormalities. Conditions such as obesity, hernias, limb impairment or heart murmurs will be noted on the report. The medical examiner will review this history with you and make comments if needed on the form to address the conditions, as well as any medications you're currently taking.

At the conclusion of the DOT exam, a determination will be made regarding whether you're fit enough to either drive a commercial vehicle or continue to drive a commercial vehicle. This certificate must be kept by your employer and the state.
WHY MOUNT VERNON CHIROPRACTIC
Dr. Drake's knowledge and expertise will get you back on the road in no time. Contact him today!